What Ya Got In Your ToolBox???
I got heaps in my online tool box and everyone loves at least one thing on this page!
I'm Margaret Gill and as the founder of Abundant Private Practices I'm often asked what tools I use in my business.
So I thought I'd let you behind the scenes and share with you the things I LURVE, actually use in my business or have heard good things about.
As always discern for self if the products I mention are for you and yes to be fully transparent some do offer affiliate fees – but many are free and 10% of nothing is still nothing!  I share because I love them.
If I've missed your favourite business tool – be sure to tell me about it in the comments section at the bottom of the page.
A word for the wise:  Be aware most of these companies have a free offer.  It can be intoxicating & overwhelming, so to ensure you use the evalutation period wisely …. be sure a) you really want the product and can invest time in its proper set up and b) that you have the time (or need) right now to invest in learning the product so you can get the most from your free sample.  Bookmark this page and come back later if you don't have the time right now – you'll love me for that tip!
---
eCommerce
Infusionsoft is the magic running the back end of my business.  I would only recommend it to people who are "technically comfortable" because its a bit of a beast to set up and the help desk that gets you through to an actual person is only open during business hours in the USA.
Click here if you would like to get a copy of their free eBook: The Non-Writer's Guide to Writing Marketing Copy That Attracts or click the "Watch Demo" button to see how Infusionsoft can automate your email marketing.
---
PayPal is awesome for collecting payments – you only get charged if someone buys something.  It has buy now buttons, a free & simple solution that allows you to take credit card payments on your blog or website with ease.
I integrate PayPal with my Infusionsoft account.
PayPal Here allows you to swipe credit cards with your mobile phone = genius!
---
Email Marketing and Follow Up
Infusionsoft runs all my email marketing – see comments above

Mail Chimp gives extraordinary value for free.  You get email and autoresponders and some very cool social media tools.
For the newbie – this is an awesome first start – some never leave!
If he'd been around when I was getting started I'd still be with him too!
He flirts a lot though 🙂
Click here to learn more about the monkey:  www.mailchimp.com
---
The Next Three I haven't used but clients and colleagues have said good things about them:
---
 Websites & Blogs
 Wordpress
The driving engine behind my websites is WordPress and I host and load all my wordpress sites via the lovely help desk guys at GoDaddy.com so I'm still confused between .com & .org – seriously!
Photo Credit for the amazing image to
http://www.wordpresscollection.com/30-amazing-wordpress-wallpapers/
---
Optimize Press + WordPress = MAGIC!!!
I have the old version of the Optimize Press Theme and to be honest, without Optimize Press I can't do WordPress – I love the wonderful training videos James does for us, very easy to follow along.  You would need some confidence in using computers, but the videos make things very easy to pick up.
Optimize Press is the bomb – fully integrates with Infusionsoft and many other CRM systems.  Once you get the hang of it, well its dead easy to use – I double love it!  Now just need some free time to get my head around the new version 🙂
Click Here To Find Out More About the Optimize Press Theme
---
ClickFunnels
ClickFunnels is the easy to use system that generates and stores webpages that allow you to sell your products and services online. They have many templates you can use or you can have fun creating your own.  It is one of the easiest ways I've seen to build out the pages you need to get your business online quickly and easily.  In many ways it is like Optimize Press but ClickFunnels don't need WordPress or any other system.  It stores your pages for you and does all the back ground work that makes WordPress painful.
Click here to learn about their free trial 
---
I also use Blogger for some of my older sites and love it too!  Its free and very easy to use and allows up to 10 webpages for free – great for a first website.
---
Teleclass & Webinar Software
I love Instant Teleseminar!  I've been with them for years and they have never let me down. They are the only one I've found that lets participants Skype in for free – that feature solved many headaches for me when they introduced it.  They also have local numbers to call for the major countries.  Click here to find out more: InstantTeleseminar.com
---
I used this service a few times and have found it excellent – what you get for free is amazing!!
Google Hangouts For Webinars & Screen Sharing
Instant Teleseminar has the option to upload slides so I just use that feature if I want to do a webinar style event.
I go for Google + Hangouts if I want to share screens and use all their groovy tools – come on over and + me and we can hangout together
---
YouTube For PlayBack

This is my YouTube Channel – not much there yet – video seriously makes my head hurt!
http://www.youtube.com/user/margaretgill
---
Hipcast To Store & Playback Audio
Hipcast lets you create and manage audio and video podcasts from the cloud, and post them to your blog. I love this tool – its what you see on the Abundance Cheque Meditations and many other audios across my blogs. http://www.hipcast.com/
---
Event Ticket Seller
If you are not using Eventbrite – you are nuts!  This software has sold out my events and made life VERY easy for me on the back end, at the event and after the event.  I love it!

Its easy to set up and does what it says its going to do.

Its free until it actually sells a ticket.  Gotta love that!
---
Web Hosting and Domain Support
GoDaddy look after my domain names and host all my websites.  I love that I can talk with them 24/7 and that they fix my problems everytime.  I can't say enough good things about their help desk.  Check them out here New Customers get 25% off at GoDaddy.com!
Please check that you agree with the owner of GoDaddy's philopshy before you sign up.  I know that good people have good staff but the press have given him a hard time for some of his outrageous opinions – as always discern for self.  Some say he depicts women  in a bad way, I see someone who is supporting and sponsoring women in male dominated sports, it can't be easy for woman to survive in those arenas.  I see it as their choice to sign the contracts and take the sponsorhip fees.  Read his side of the story before you make a decision on the elephant thing.  They also support charity in a big way and I always round up when I check out.
Some of my clients us Host Gator to host their websites and have said good things about them – check them out here:  http://www.hostgator.com/
---
Online Booking System
Clickbook is the free online booking system I'm using now.  I've been using it for ages and for me its free because I only have myself and one location booked.  I've been known to add a donation because this service offers such a great solution.  Check out ClickBook here:  Clickbooks
See mine in action
---
Can't Live Without
Love, Love LOVE Dropbox for file sharing – everyone must get their files backed up to Dropbox – take a look here

Evernote has allowed me to go paperless.  My freedom based lifestyle doesn't include a printer so everything I want to print goes to Evernote – I tag it and forget it until I need it again.
---
Phone
Skype – I have one of their Melbourne phone numbers that allows people to call a local number and I can pick up the call anywhere in the world, that feature is great.  I'll love Skype more when it stops dropping out and causing problems for clients getting on calls.  We don't want more features, we want reliable call quality!
---
Screen Recording & Video Software
I use Screenflow and love it – Screenflow allows you to record videos of what you have on your screen – ideal for demonstrations on how to use software etc.  Its great for editing videos
I also use iMovie on my Mac for video creation and editing
You can also do basic video editing on your Mac in QuickTime
Prezi is also a cool application for doing little teaching videos – here is an example of a Prezi I did here
There is also Camtasia which I've heard a lot of people recommending
I host my videos with Amazon S3 – not something for the faint of heart to undertake!  Its serious Nerdsville over there.  I still have no idea what they are talking about – I simply tick the boxes that James at Optimize Press told me make it work and that's it.
---
Hardware
Puters
I went Mac some time ago and now struggle to turn a PC on.
When in Australia I have my 27″ iMac and when on the road I can only take my Mac Book Pro WITH Retina Screen!  I also have an iPad and HATE mobile phones but recently upgraded to a new iPhone 6 because I could see the screen!  Its rarely turned on.
Here is the rig getting loaded up before I left for the USA
---
Love That Chair!
If you have a bad back then you'll love this!  When I'm on the road I miss is my Herman Miller Mirra office chair with the amazing built in lumber support.
My back reminds me every day how amazing the chair really is.  I could sit there all day and not feel any worse for the wear and tear.  Not cheap but worth the investment in good back support.
---
Microphone
I have a Yeti Blue USB Microphone because the guy at the Caesars Palace Apple Shop in Las Vegas told me its all about the quality of the microphone.  The Yeti is awesome quality but it picks up every single noise in the neighborhood so it needs a shock mount and pop shield to be working at its best.
I've also found USB gaming headsets to be a great way to record podcasts and teleseminars or you can even use those cheapy Skype headsets, but mine began to creak so badly I ended up dumping it (in a fit of rage) in Canada.
---
Video
I don't consider myself enough of an expert on video yet to add too much to that discussion, but I did create a blog post with the tips I've figured out so far and some links to lighting and lavalier microphones that might help get you started.  I also added a quirky little video showing you how to put on makeup for video.  You can watch that here
---
Social Network Management
Edgar is a cheeky young chap who is just brilliant at making your posts on social media look just like you've got eight arms and legs and are super efficient at getting regular posts up onto your social media platforms.
He is a darling, but watch out, he loves the spotlight!
You can find out more about Edgar here
Go Owlie – HootSuite is another great product that does your social media posting for free.  I used Hootie for a long time but found him a little more confusing than Edgar .  To be fair I didn't spend a lot of time learning this product so you might be more tenacious and have more luck taming his wisdom!
---
Bookkeeping
I use MYOB currently but will be swapping to Quickbooks due to its connectivity with Infusionsoft.
Unless you have experience with this type of software I recommend you outsource this task to someone who does know how and use your time to see a client rather than doing a bad job of your bookkeeping.
Expensify – this is one of those cool tools that I know will help me, if only I had time to get my head around it!

---
Background Music For Meditation
If you want to record simple meditations for your clients and need background music, I can't recommend The Chill Sessions highly enough.  Geoff and I did a free series teaching just how easy it is to make meditation cds on your laptop, with a little help from their fabulous music.  You can sign up here for that free series
Check out the great video that was created for Abundance Cheques by the fabulous Glenn over at The Chill Sessions
---
Outsourcing Tasks
Just a word of warning when using these outsourcing sites, be very clear and specific about what you want and also don't think your person is an all-rounder.  Many of the people are specialists and can only deliver the exact thing you have specified.  They are often used to working in big teams with many people contributing to the output of one thing.  In small business we are used to one person (US) doing all the work.
---
Other Great Design Type Stuff
I use Pixabay to help me find stunning public domain pictures.  In laymans terms this means the pictures are in the public domain and you can use them for free.  Always be very careful you are copying right.  Their images are awesome and all they ask is that you give them some coffee money from time to time.  Can't be fairer than that.
I love iStockohoto for my website and marketing materials and developing keynote presentations – yes this is where the pigs, penquins and dawgs originate.
---
 Need to Do a Survey? Survey Monkey Rocks!!!
Survey Monkey is a close relation to Mail Chimp and allows you access to free basic survey tools – fabulous for after live event feedback or new product research.  I've never got past their free product because it's so good.  But be warned, Survey Monkey is a relation of Mail Chimp and they are both very cheeky monkeys!
---
Trello – a great free online organising tool
I'm just starting to use this and love that they use images to help prompt you about the things you have to do.
---
Cool Drawing Tools
Coolest tool for website design.  If you have a colour you want to use but don't know its hex or rgb code – simply install colorzilla as a firefox app.  Then use the eye dropper to hover over the colour you want to know the code for.  It will not only give you the answer, but will also put the code on the clipboard for you to copy and paste – VERY COOL!
---
Drawing Apps
Get it?  Short for Canvas 🙂
Awesomely Simple Graphic Design That Will Make You Look Like A Pro!
love Love LOVE Canva!
http://www.fiftythree.com/ – Best iPad app ever!
---
 Show Me
http://www.showme.com/
Show Me is a tool for teachers to record short teachings for free.  There is a huge archive of lessons on the site that anyone can access.
---
Business Cards
If You Need Business Cards
Moo Cards – these guys over delivered and got a set of business cards I'd ordered in Vancouver into Los Angeles two days later and had them waiting at the Marriott for me to collect, attend a workshop in the afternoon and then fly out the next morning and start giving them out at another conference that day.
Moo Cards are awesome, dead easy to create and they look great!
---
 Vista Print
You can also go the Vista Print Option – you can read about that here on my blog
---
Mind Movies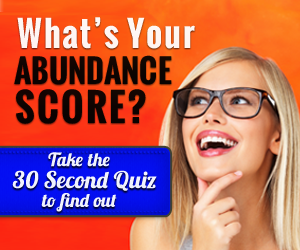 Mind Movies is an awesome tool that lets you create little movies for free to help you to focus on your dreams and aspirations.
They are like a vision board and allow your vision to come to life on your silver screen of choice.
A fun way to start training your brain to have more abundance and attract more of what you want in your life.
Click the image to take their 30 Second Abundance Quiz
---
That's it for now – I'll keep adding more as I find more things to love!  It would be awesome if you tell me what you love about your favourite tools below.